Visit Vilofoss at EuroTier 2018
We are looking forward to meeting you at the world's leading trade fair for animal production, EuroTier.
Vilofoss will be among the 2,560 exhibitors from 63 countries, participating at the world's leading trade fair for animal production, that will take place in Hannover, Germany on 13-16 November 2018. We have gathered a group consisting of skilled professionals, veterinarians, and advisors, and we are ready with tailored advice for your farm and business. Find us in hall 2, stand F08.

Discover our innovative premixes, minerals for pigs, cattle, poultry and other animals.


Leading products
At our stand, we will also present our leading products, that have solved problems for farmers all over the world.
Stalosan F – for all species.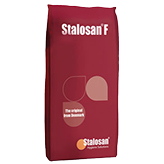 Ensuring the livestock production against disease outbreaks is our most important task. An outbreak may have far-reaching consequences, which may be immense.
Stalosan F is part of this task but of course, it cannot remedy or prevent everything by itself. Biosecurity planning and the use of Stalosan Hygiene Solution program can help to secure the production.
Visit the stalosan homepage for more information.
X-Zelit - for dairy cows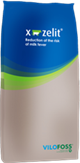 X-Zelit eliminates the risk factor hypocalcemia. Farmers reported X-Zelit had a positive effect on the general state of health among newly calved cows and cows in early lactation.

X-Zelit provides a perfect calcium balance around calving with an ROI 1:4.
Hypocalcemia has a significantly increased risk of other diseases:
9-fold increase in the incidence of ketosis
6 times more dystocia/calving difficulties
4-fold increase in the incidence of left displaced abomasum
4 times more cases of retained placenta
Visit the product webpage for more information.
PeckStone - for poultry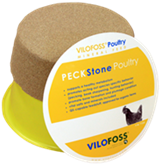 Best pre-occupation material for poultry.
promotes activity and mobility
prevents feather-pecking and cannibalism
support natural attrition of the beak
The selected composition and structure guarantees a high level of acceptance at the animals. Likewise, PeckStone gives the animals the possibility of an individual additional intake of Ca, Mg, Na and trace elements. Thus, a healthy metabolism is supported and also the bone structure and plumage is enhanced.
Visit the product page for more information.
FreshFoss - for cattles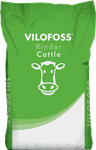 FreshFoss is a dry acid product that reduces heating in TMR (Total Mixed Ration) after feeding. FreshFoss consists of a special combination of salts from organic acids that reduces the growth of harmful bacteria and mold. In that way, the product helps to slow down the heating process of the feed and thus protecting against the loss of nutrients and dry matter.
For more information on FreshFoss visit the product page.
We would also like to draw your attention to our stand party on Wednesday, 14.11.2018. As in 2016, we have hired a DJ and a singer, which will appear at our booth from 17:00 clock. We are looking forward to your visit!