Our Knowledge / Podcast
Welcome to our podcast - Farmer's Universe
The podcast will contain both professional practical advice and the latest knowledge for your livestock production. Experiences from experts and farmers from all over the world will give you the inspiration to improve your general farm performance both from a management and a nutrition perspective. A new podcast episode will be released every second month. So, listen in and enjoy.
"Farmer's Universe" is a Vilofoss Group podcast. Vilofoss has cooperated with farmers and their animal productions for more than 90 years. Our well-founded knowledge and experience are based on extensive research and development activities within the sector of livestock nutrition.
Find us on your favorite podcast app
You can listen to the episodes in the player below or use your favourite podcast app. Farmer's Universe is available through apps such as iTunes, Spotify, YouTube and Google Podcasts on your mobile phone or tablet. Inside the app, you can find the podcast by searching Farmer's Universe, where you also have the option to 'follow' the podcast to get notifications when a new episode is available.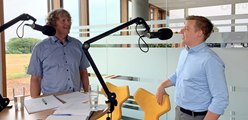 July 4. 2023
Farmer's Universe Episode 4: Managing Heat Stress: Challenges for Cows and Strategies for Farmers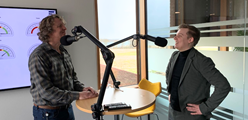 March 26. 2023
Farmer's Universe Episode 3: Weaning calves as a challenge to immune function - E-Force boosting calf immunity
November 9. 2022
Farmer's Universe Episode 2 - The correct approach to hoof diseases in dairy farming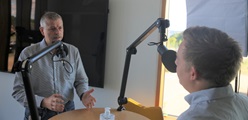 August 31. 2022
Vilofoss Group proudly presents its own podcast: Step into the "Farmer's Universe"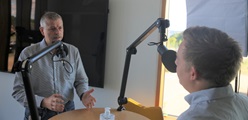 August 30. 2022
Farmer's Universe Episode 1 - Outphasing zinc oxide in piglet diets – how to deal with this on your farm