13. juni 2017
DLG and Brødr. Ewers join forces on vitamin efforts in China
Brødr. Ewers A/S acquires a stake in DLG's recently opened premix and nutrition plant in China. The cooperation will strengthen the marketing of Danish pig feed solutions in China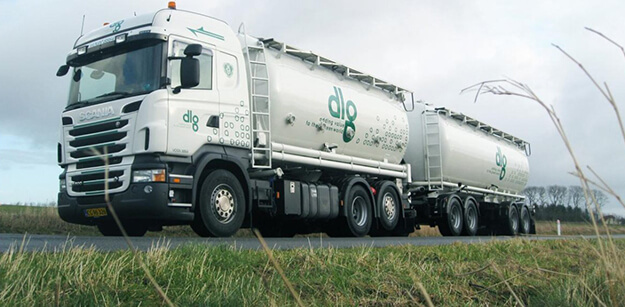 DLG and Brødr. Ewers will be collaborating to strengthen the market position for selling Danish premix and nutrition solutions in China - the world's largest and fastest growing market for pork. In accordance with a new agreement Brødr. Ewers will acquire 25% of the shares in the premix and nutrition factory initiated last year in a collaboration between DLG and its Chinese business partner, PUAI Feed.
Brødr. Ewers as well as DLG have been present in the Chinese market for several years. Brødr. Ewers has been in China since 2009 and invested in Scandinavian Farms in 2013. The company has 15,000 sows in eastern China and adheres to Danish genetics and know-how in its production. In 2014, DLG acquired part of Chinese premix and nutrition producer, PUAI Feed, selling its product solutions to China's pig industry.
With the new deal, the pigs already produced in Jiangsu in accordance with Scandinavian standards will now additionally be raised with Danish vitamin and mineral solutions from Puai.
"The new cooperation will be a catalyst for further growth for both parties. Brødr. Ewers comes with many years of pig production experience using Danish standards in China, while we are particularly strong in feed solutions to the Chinese market. Thus, we strengthen the entire value chain from genetics to feed solutions in accordance with the Danish model, which is highly sought after in China," says Jacob Holm, Group Executive Vice President at DLG, who oversees the Vilofoss Group.
Director and co-owner of Brødr. Ewers, Hans Otto Ewers, is very pleased that their investment in Scandinavian Farms can now be expanded to include Danish know-how in the premix and nutrition sector.
"Our production and sales will only be further enhanced by this collaboration because we now have access to the most advanced Danish solutions for premix and nutrition in China. We know that Danish solutions are in demand on the Chinese market, and we expect to benefit a lot from the cooperation, "says Hans Otto Ewers.
Contact information:
Jacob Holm, CEO, Vilofoss: +45 4015 2452; jho@dlg.dk
Hans Otto Ewers, Director and Co-owner, Brødr. Ewers: +45 2321 4176; hoe@brdr-ewers.dk
About DLG and Brødr. Ewers
DLG is Europe's largest farm supply companies and is owned by Danish farmers. With a turnover of 49 billion DKK and 6,500 employees in 18 countries, the company is among Denmark's largest measured by revenue. 60% of the company's revenue is generated in Germany, which is DLG's largest market. In 2014, DLG entered the Chinese market with the acquisition of a stake in the feed company Puai Feed.
Brødr. Ewers is the comprehensive supplier of all farm supply products and other products related to agriculture. The company has annual sales of approx. 1.5 billion DKK, of which an annual feed production of 300,000 tonnes is a significant part. With a historical background in southern Jutland Brødr. Ewers has a strong representation there as well as in most other parts of Denmark. Brdr. Ewers has been in the Chinese market since 2009 and is co-owner of Scandinavian Farms, which produces pigs for the Chinese market according to Danish standards.