14. September 2022
Vilofoss presents X-Zelit Calculator at the World Buiatrics Congress
In the beginning of September Per Theilgaard from Vilofoss and Jehan Ettema from SimHerd A/S joined around 2000 delegates – including veterinary practitioners, scientists from universities as well as other consultants and professionals from related companies at the yearly World Buiatrics Congress in Madrid.
"It was a pleasure and an honor to speak at the World Buiatrics Congress in Madrid – we were very excited to present the X-Zelit Calculator that we've developed together with SimHerd. It is a Simherd-Flex model for estimating the economical values of preventing hypocalcemia with our X-Zelit product," says Per Theilgaard.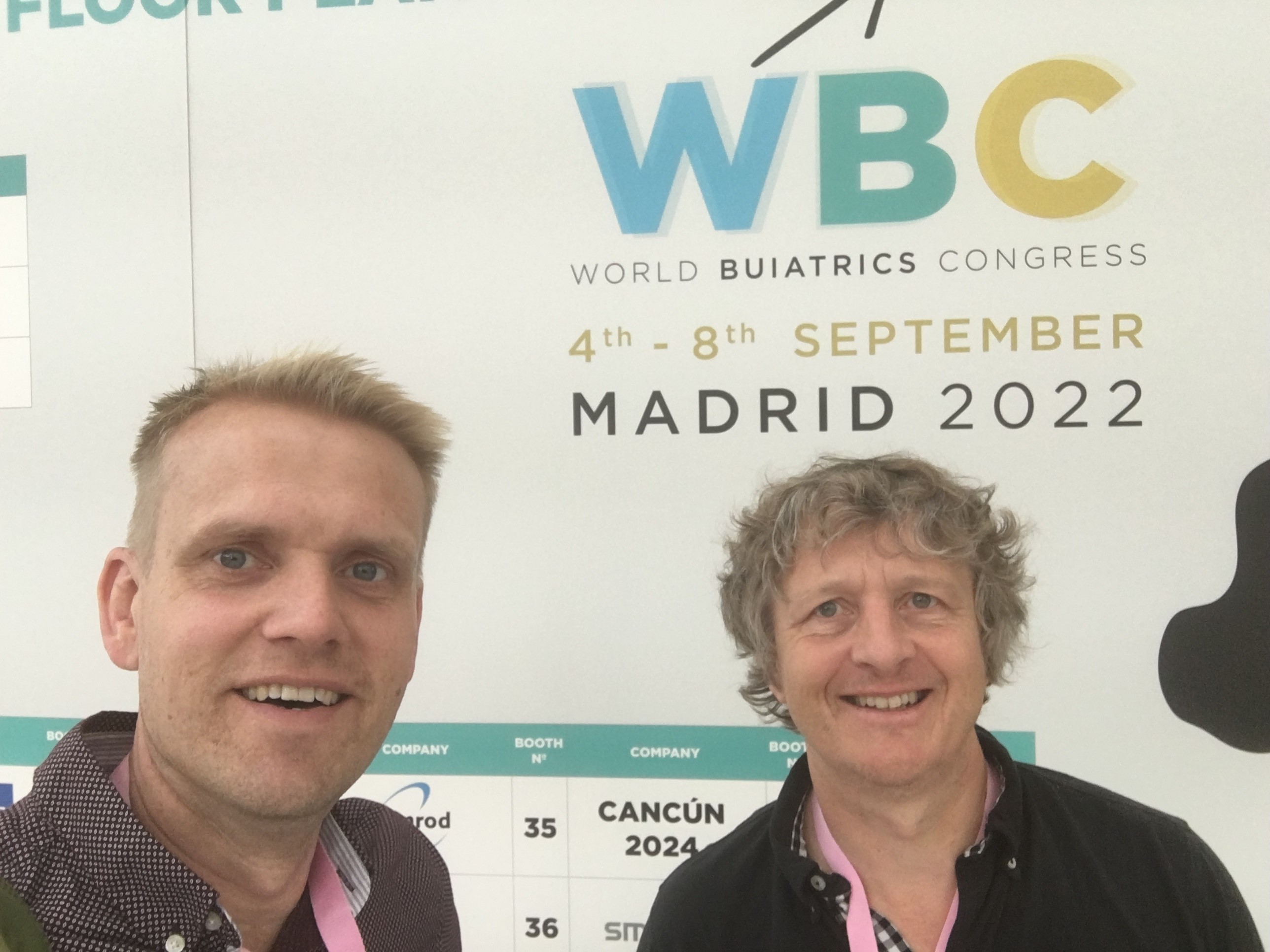 Per Theilgaard explained to the attendees of the congress how the collaboration between Vilofoss and SimHerd unites two professionally strong groups of experts, and together ensures that the calculator lives up to their high standards.
The presentation held by Per Theilgaard also delved into the data on which the calculations are based. He explained that all data has a scientific documentation, and there are different versions for Europe, USA and Canada, as the data bases are also slightly different - and to get closest to the best result, the parameters you compare with must match.
Besides the data differing according to each specific region there are actually 16 different country- and language versions of the calculator, so that it is as easy to use for as many people as possible.
Both Per Theilgaard and Jehan Ettema from SimHerd had a good time at the congress and were thankful for all the positive feedback on the X-Zelit Calculator.
Perhaps our X-Zelit Calculator might work for your herd?
Click here: X-Zelit Calculator
Use of X-Zelit Calculator in Sandagergård farm