Sustainability
Sustainability
Working towards a sustainable future – creating the right tools, products, and concepts
Working sustainably is important for our customers, the world around us and future generations – but also for our business growth. We have cooperated with farmers and their animal productions for more than 90 years. In order to continue to be our customers' preferred business partner, we aim to create tools, products and concepts that will help them in their goals towards sustainability.
Alongside creating sustainable solutions for our customers, we are working towards reducing our own CO2-emissions. Together with the DLG Group we have made concrete goals for sustainability that we are working towards in a plan for sustainability.
Read the sustainability plan for the whole of the DLG Group below.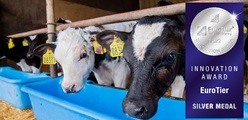 September 22. 2022
Innovation Award EuroTier 2022: Vilofoss wins a silver award
September 17. 2021
NutriSpar - makes less more. The new feeding concept for nutrient reduced feeding.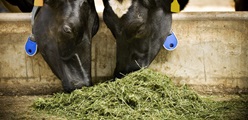 July 12. 2021
Protispar - alternative and effective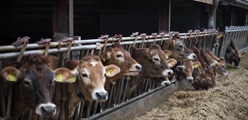 July 1. 2021
Dairy Global: Feed additive cuts cows' emissions by half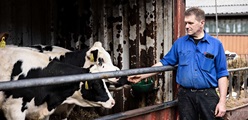 June 10. 2021
ProtiSpar reduces protein requirements: Why shouldn't we keep going?
June 4. 2021
DLG partner in a new ground-breaking project: 'No-Methane'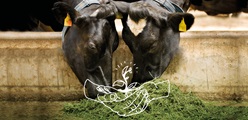 June 3. 2021
The challenge of high protein prices for cattle feed – and how to reduce the feed costs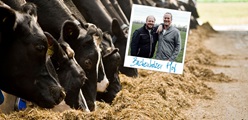 April 26. 2021
Dairy farmer Metzger-Petersen of the Backensholz farm on his experiences with ProtiSpar ÖVO
November 13. 2019
Research project: seaweed set to reduce greenhouse gas from burping dairy cows
September 13. 2019
Seaweed in cattle feed to reduce greenhouse gas from burping dairy cows