13. September 2022
Dairy farmer Frank Cordes:"We focus on profitable investments only"
by Frank Cordes, Milchhof Reeßum KG. January 2021
In this article, dairy farmer Frank Cordes shares useful insights from his farming experience, and especially about clinical milk fever. He has been using X-Zelit on the farm as an aid to stop milk fever and has reached good results. Read his testimonial below.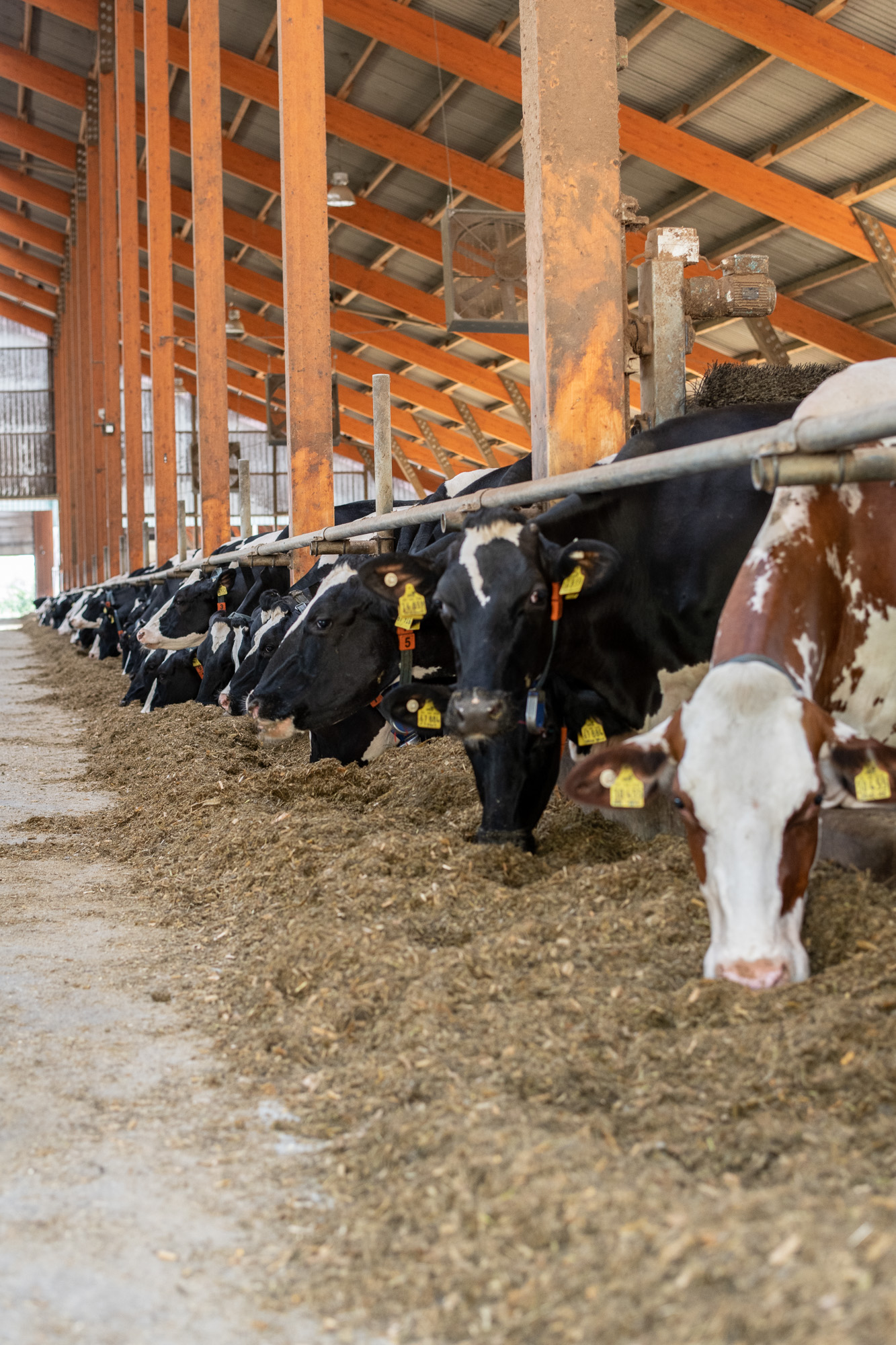 Seven years ago, following an extensive reconstruction phase, we moved into our new cow barn. Thanks to our 18 employees' intensive care of the herd – from birth to the end of the cow's production life – we managed to increase the milk production to, currently, 12,900 kilos. Daily performance amounts to 20.9 kilos, and the pregnancy rate has increased to reach 28%.
First priorities: observation of animals and early signs
Our general approach is: "We focus on profitable investments only." Through our animal observation system, we can spot the early signs of sickness in the cows. This way, we have succeeded to deal with potential diseases before an actual outbreak. So, over the past two years, we have not had to use antibiotics in connection with mastitis.
Increased occurrence of clinical milk fever
Milk fever also used to be an issue, and incidences of clinical milk fever occurred on a regular basis. Through dedicated and extensive efforts, we introduced two "anionic salt" products. In both cases, the cows ate far less than they should, which meant that the cows suffered, and the benefits did not materialize. The animal observation system reported the anionic salt products that were fed to the cows, to amount to a health risk.
No milk fever using X-Zelit
By mid-2020, we rapidly replaced the "anionic salt" products with X-Zelit. In the space of a single day, rumination among the rearing cows and the feed intake had reached the usual level. Over the following six months, we have had a total of four less severe cases of milk fever and no stationary cows out of 360 calving's. The afterbirths went off as they should.
No doubt we will continue using X-Zelit, and we are convinced that we will gain more than we invest.
Interested to find out more about X-Zelit? Click here.