2. May 2022
Veterinarian on a dairy farm: FreshFoss increased our milk yield
Like any farm during the hot summer months, Elvi Farm in Bulgaria also has problems with heat stress in their herd. And they have employed several different techniques to fix this problem – installation of fans as well as a system of foggers for water cooling of the animals. These did make a difference, but they soon discovered that there was also a problem with the feeding.
"On the hottest days, the temperature of the ration would rise significantly and result in a reduction of feed intake. A colleague of mine recommended FreshFoss from Vilofoss, so we decided to try that," explains Tsanko Tsanev, who is a veterinarian on the farm.
He is in charge of reproductive and health condition of 650 animals on the Elvi Farm, which is located in the village of Velkovtsi in Bulgaria. Tsanko Tsanev has been working at the farm for almost three years now, where Veselin Krastev is the owner.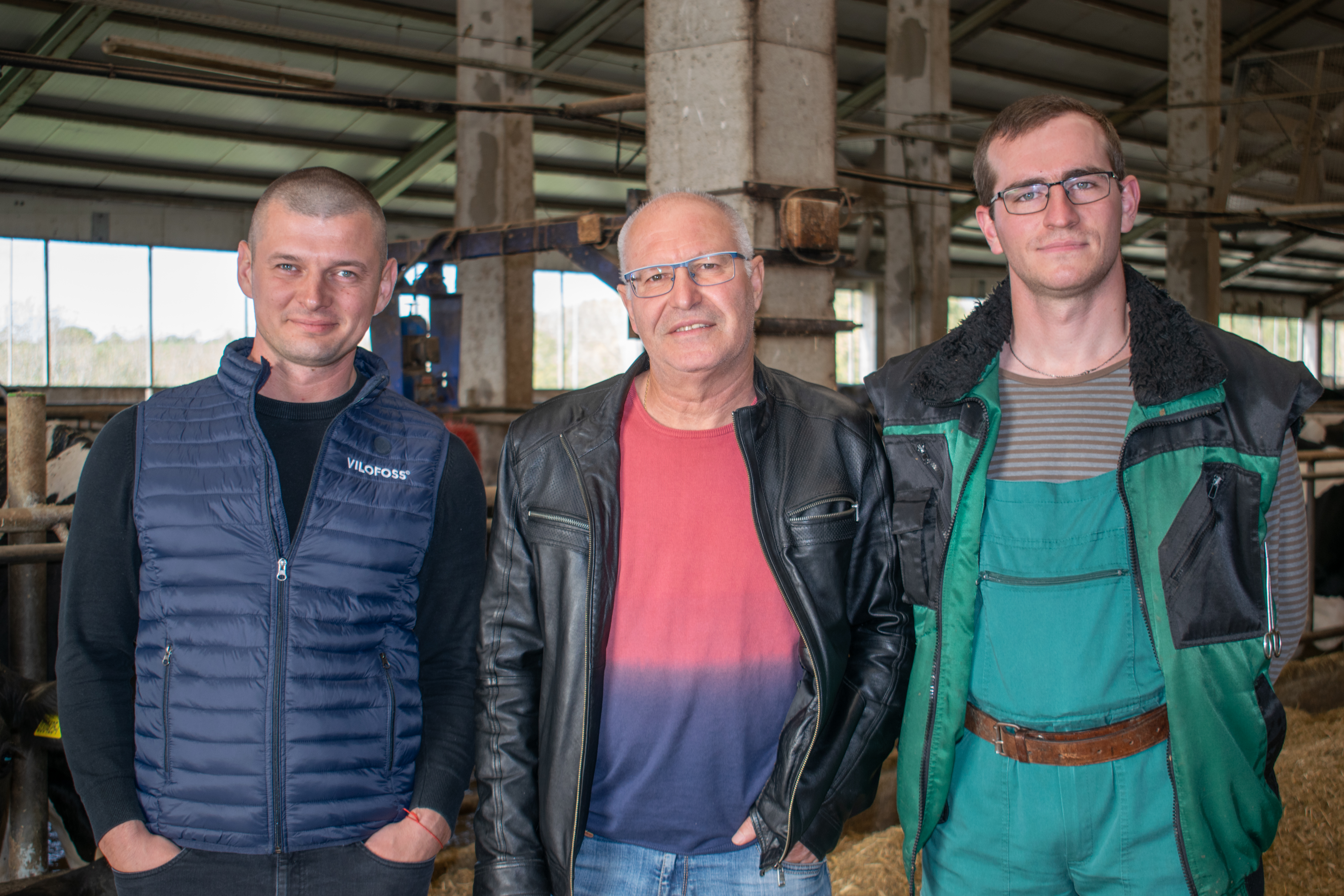 ELVI FARM
650 animals
300 dairy cows
40 dry cows
150 heifers
110 calves
"Before using Freshfoss, the ration of dairy cows reached a high temperature and it was obvious that during the hot summer months, even in some places there was a lot of spoiled food. The food was obviously warming up and by the end of the day it was not fit for consumption by dairy cows," says Tsanko Tsanev.
And FreshFoss quickly started to make a difference in the feed and for the animals.
"After using Freshfoss, the ration was remarkably improved and cooled. The animals consumed more dry matter and the ration temperature was measured to be significantly lower eight hours after the feed ration was determined," explains Tsanko Tsanev.
Another bonus of using FreshFoss was an increase in the average daily milk yield, which has incentivized Tsanko Tsanev to keep FreshFoss a regular part of his repertoire of problem solvers. When they compared the milk production from 2019 and 2020 – they saw an increase in milk production in up to 4 liters.
The farmer's perspective
Veselin Krastev, the owner of Elvi Farm, which is also a large dairy factory, is also very pleased with the product.
"In recent years we have experienced a decrease in the amount of milk from our farm during the summer. After using the Freshfoss product, the quantities of milk obtained from our farm during the summer period increased many times over. We observe constant amounts of revenue of milk in our dairy factory."
To find out more about the experience of the farm with FreshFoss, watch the video below.