29. November 2022
Vilofoss was prize winner at the well-attended Eurotier 2022
One of the world's largest livestock fairs, Eurotier, took place in Hanover from 15-18. November. Vilofoss, which participated as an exhibitor, received an innovation award for the product E-Force, which is a vitamin E product for calves and is used to strengthen calves after weaning from milk. At the stand, there was great interest in the product, which seems to meet a customer need.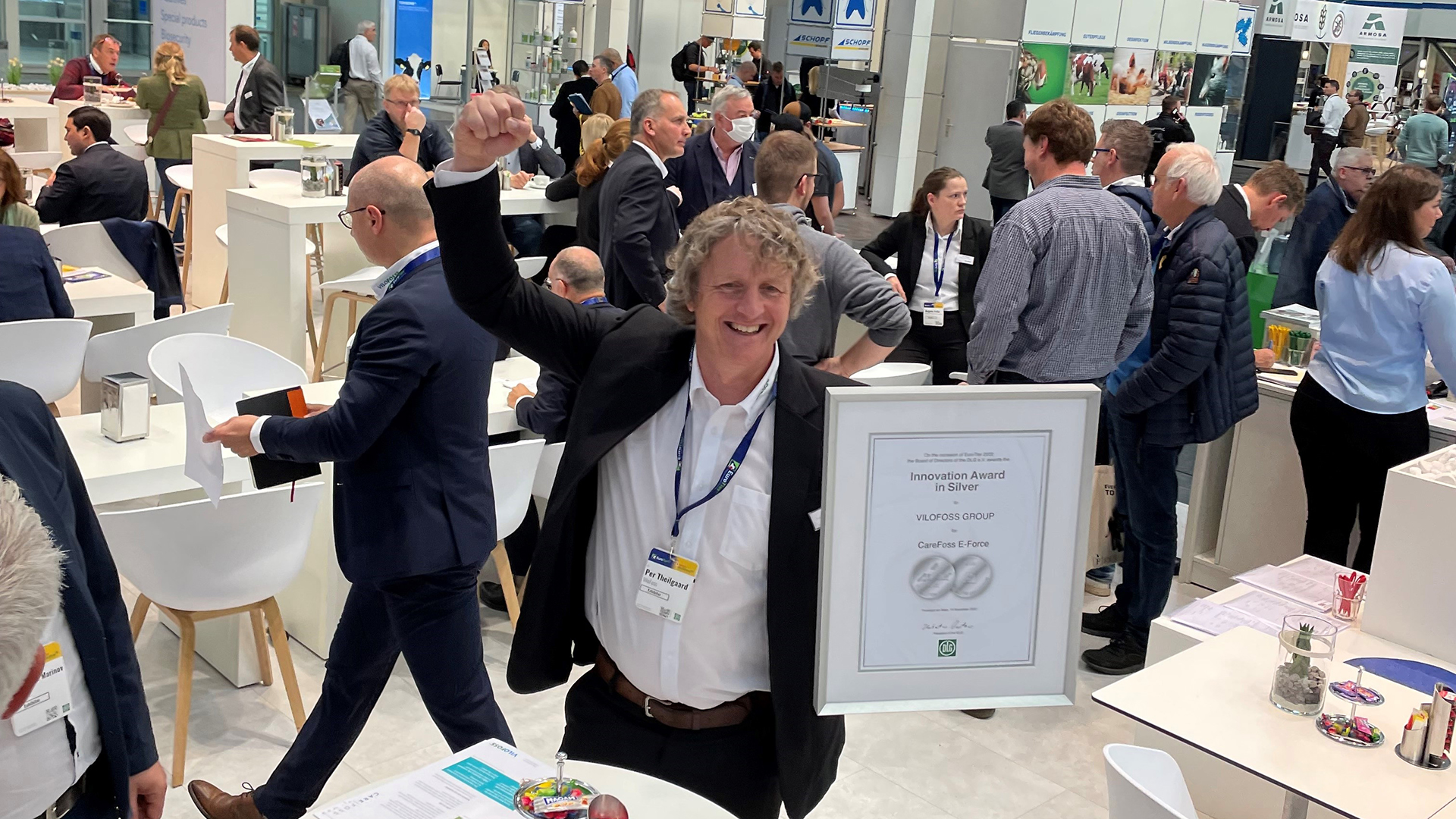 "The fair went absolutely fantastic for us and has both strengthened our relationships with existing customers and created new contacts with prospects for both collaboration and sales. In addition, there was a really good atmosphere and a sense of community among the Vilofoss colleagues, who come from many different countries", says Anne Urbahns, sales coordinator in Vilofoss.

Vilofoss' stand attracted customers from all over the world, including Vietnam, South Korea, Bangladesh, Saudi Arabia, Australia, Israel, South Africa, Japan, Chile, Jordan and many European countries.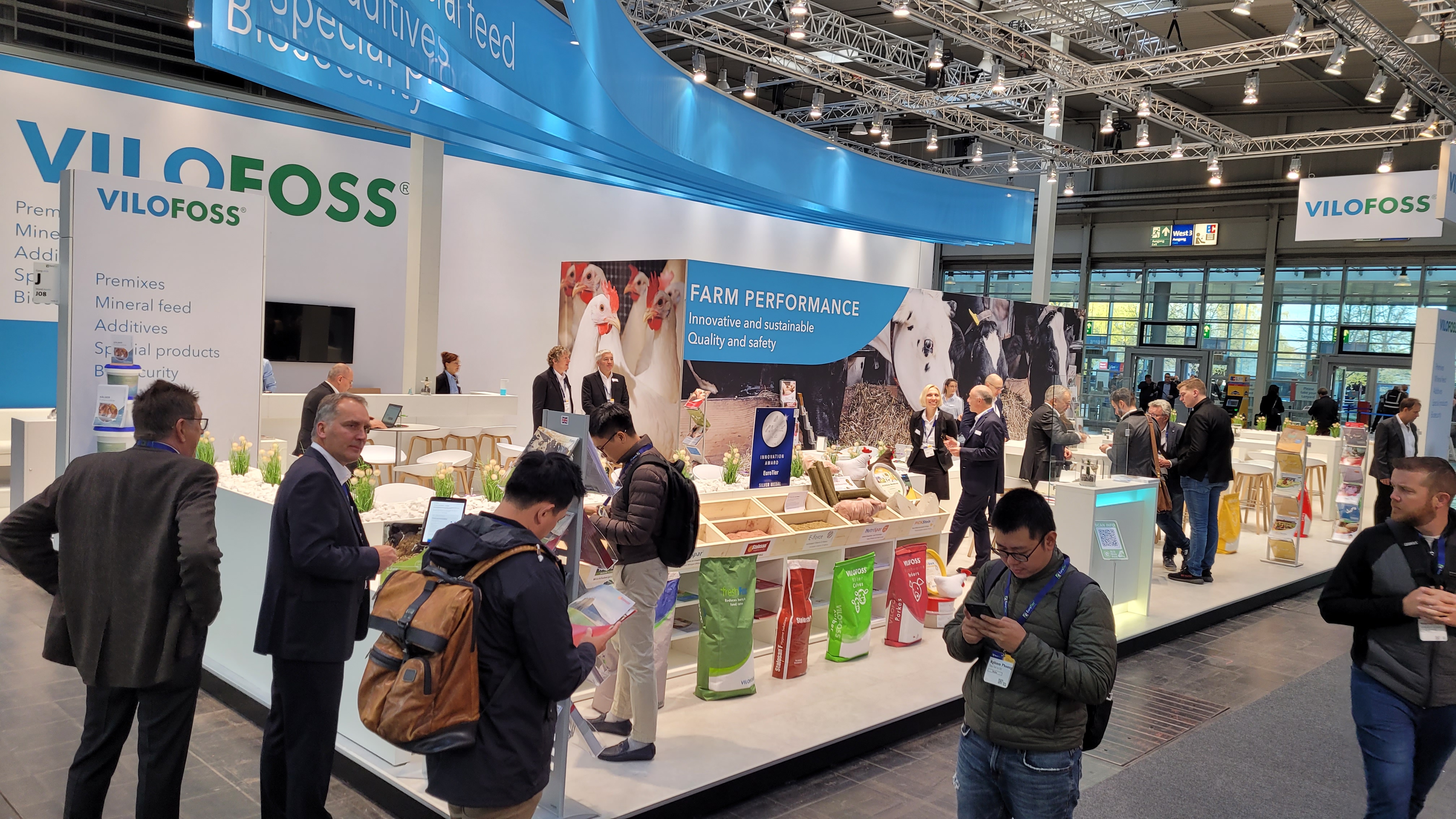 New products and professional posts
In addition to the innovation award, Vilofoss was nominated for the Future Award for the anti-methane product for cows, "Product X". The Future Award is an award for products that will be on the market in 5-10 years.

"We didn't win the prize, but it was an honor to be on the shortlist, and it has also generated a lot of attention. On our website, customers can follow the further development of the product Product X - Vilofoss International", says Anne.

In addition, presentations were given in various professional forums by Vilofoss' experts, where e.g., Rod Martin, Dairy Nutritionist and Business Development Consultant, talked about 'Fresh Cow Hypocalcaemia'. There was also a presentation on 'Practical experiences with protein-reduced diets for pigs' by Dr Arndt Schäfer, Pig Nutritionist at Vilofoss Germany.

In total, over 1,800 exhibitors from 57 countries and 106,000 visitors from 141 countries participated in Eurotier 2022.
Here is more of what happened on our booth: