21. november 2018
VILOFOSS® wins award for innovative product
One of the world's leading trade fair for animal production was recently held in Hannover, and DLG's vitamin and mineral brand won a prestigious award.
Every second year in November, EuroTier is held in Hanover, and this year was no exception. In addition to being one of the world's leading trade fairs for animal production, they also have an award show where they give out prizes in ten different categories. This year VILOFOSS® won gold in one of them.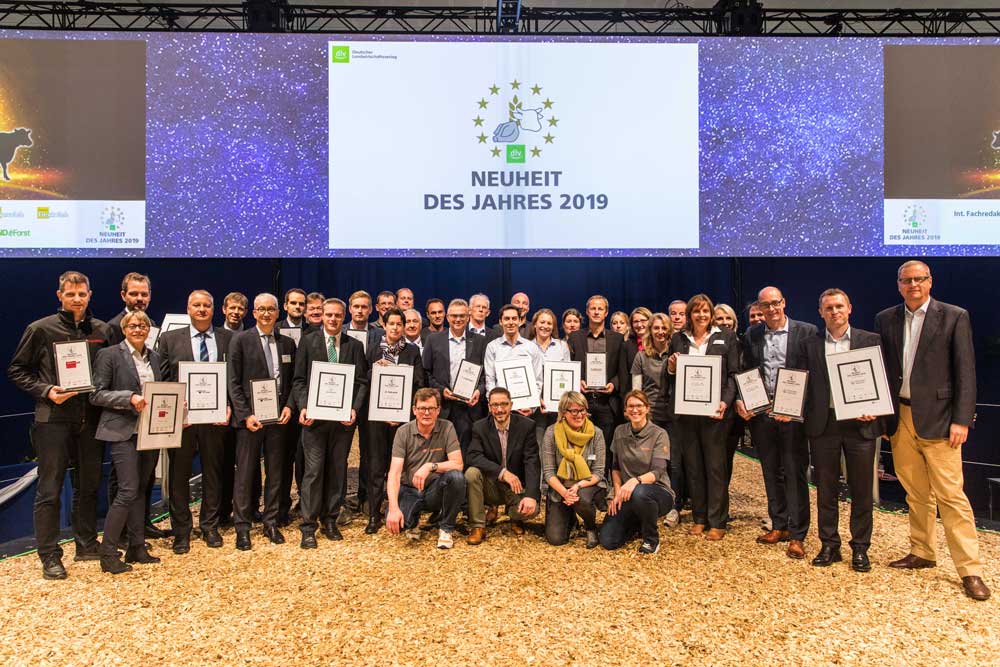 They won the Innovation Award 2019 in the category of feed with their product VILOFOSS® NutriSpar®. "Foto agrarheute -Philipp Eberstein"

VILOFOSS® NutriSpar® is a new vitamin and mineral mix for the farmer's feed concept
NutriSpar® offers a feed strategy based on fermented products, which enables nutrient-reduced feed without reducing growth.
NutriSpar® increases the digestibility of the feed so that you can reduce particularly protein content in the pig feed without affecting the performance. It saves feed costs for the farmer and makes feed with lower digestibility more attractive.
Several trials have been made at farmers which have shown NutriSpar®'s efficiency.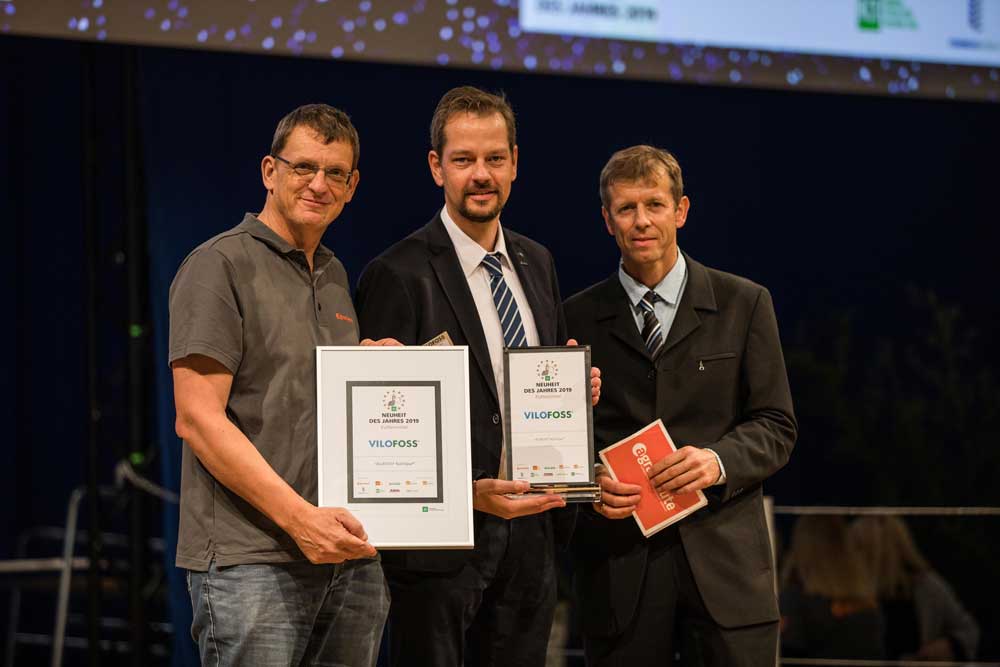 Here you can see VILOFOSS®' award "Neuheit Des Jahres 2019'' in the "Futtermittel" category for the NutriSpar® product. "Foto agrarheute -Philipp Eberstein".

Read the brochure or see this video that further explains NutriSpar®'s qualities.