Print page
Dialyt Express - 5 l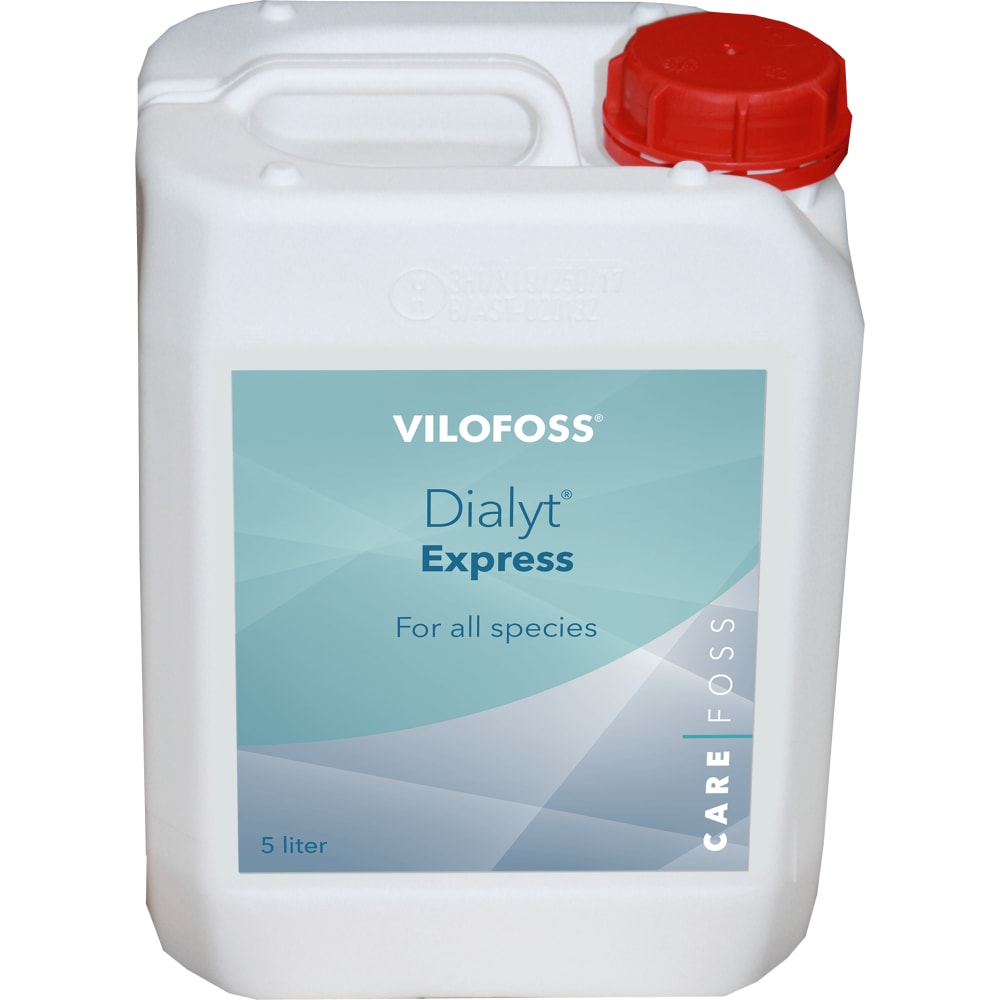 About the product
About the product
Content
Dosage
Product tags
Info+
1 unit = 5 kg
72 units = 1 Pallet
Dietetic supplement for calves, pigs, lambs, goat kids and foals stabilising their fluid and electrolyte balance and supporting the physiological digestion.
The product helps to maintain/restore several balances in the body such as the fluid, electrolyte and pH balances. Dialyt Express is a rehydration mixture consisting of electrolytes, easily digestible energy and plant extracts. The product is mixed into milk or water.
Dialyt Express is a product where the practical use has been made as easy as possible.
The mixture is ready for use without requiring prior handling/mixing. This enables Dialyt Express to be stored right where the product will be used – next to the animals or alternatively on the milk taxi.
Dialyt Express contains sodium acetate as a buffer – an alternative to sodium bicarbonate, which is often used. Unlike sodium carbonate, sodium acetate will not interfere with casein coagulation in the rennet. Consequently, Dialyt Express can be used directly in the milk. Milk feeding and administration of Dialyt can thus be handled in a single process.
Easy handling ensures a swift effort.
Note: Be aware that the dosage pump is not supplied with the product. The pump must be ordered separately under item number 227332 Dosage pump 30 ml.**
Read the brochure here
Read more
Composition:
Dextrose
Water
Potassium chloride
Sodium chloride
Plant extract
Potassium sorbate (E202)
Feeding recommendations
Calves:
Administer 60 ml Dialyt Express once or twice daily for 2-7 days.
Can be mixed into milk or water.
 
All animals:
Mix 60 ml Dialyt Express in 2 litres of milk or water and administer once or twice daily for a period of 2-7 days.
If there is a risk of digestive disorders and in periods with digestibility issues (diarrhoea), it is recommended to seek the advice of a vet before use or before extending the administration period.
Feeding instructions: Feeding 1-7 days.