Service / Pigs / PrimeFeed
PrimeFeed for Prime Piglets
Providing piglets with the best conditions in terms of growth and feed utilization doesn't come easy. The ambitious farmer already starts feeding in the farrowing unit and provides suitable feed changes and various piglet mixtures during the pig's first few weeks after birth.
A sustainable feed strategy starts with the smallest pigs
PrimeFeed is Vilofoss' prestarter feed, suitable for piglets being a few days old and until they weigh around 15 kg. With the PrimeFeed range, focus is on getting the pigs off to a good start. The feed mixtures are produced using highly digestible raw materials, and with flavour and scent encouraging the pigs to eat.
An early feed intake strengthens health, growth and, not least, improves the economy. In fact, 100 g additional feed during the first week after weaning results in the piglets weighing 1 kg extra at the age of 42 days. Therefore, the weaning blends are based on the same ingredients as the farrowing feed. This provides recognition and ensures continued feed intake during the stressful period after weaning.
With the series Mini, Mini Plasma, Midi, Maxi and Midi Safe, you can find a piglet mix suitable for pigs of all ages. With the Safe Soft line, we offer a piglet mix for gentle weaning, which also increases the success rate of weaning without zinc.
"Successful shift to new piglet feed" - stories from a Danish farmer.

PrimeFeed is relevant if you want
Maximum feeding and growth. Designed for farms which focus on high performance. A high concentration in milk proteins and isolates to promote easier weaning. The PrimeFeed products contain added sugars, such as glucose and lactose, to make them more appetising as well as providing readily available energy.

Contains a highly bio-available source of iron.

Excellent digestive health. Digestive health is key to successful weaning. The PrimeFeed products are formulated to reduce the risk of harmful bacteria developing in the digestive tract. You are in better control of the risk of diarrhoea.

Homogeneous piglets. Products designed for farms seeking optimal coverage of nutritional needs.

The PrimeFeed products benefit from Vilofoss' expertise in quality ingredients to optimise your piglets' start in feed.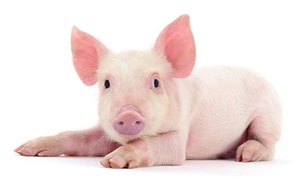 Testing PrimeFeed
PrimeFeed has been tested again a competing weaning feed. The test took place in a conventional herd by Henrik Aarø-Hansen from Landbosyd. The testing was repeated twice. Read the results from the test here.