10. September 2018
Avoid heat-generation in your cattle feed: "Most value for money with FreshFoss"
Cattle farmer Christian Dalgaard experienced heat-generation in his cattle feed, so he chose to mix FreshFoss, a dry-acid product from Vilofoss, in his compound feed as it saves him time and provides great safety.
At Dalgaard Mælkeproduktion, a dairy farm located in Skive, West Denmark, farmer Christian Dalgaard has 420 cattle. This means that the farm needs to mix large quantities of cattle feed - which takes time.
So, when he experienced heat-generation in the complete feed, he began looking for a safe and efficient solution. He found it in the FreshFoss Premium dry-acid product from Vilofoss.
"We have tried using other dry acids to reduce heat generation in our cattle feed but have returned to FreshFoss as this gives us most value for money," says Christian Dalgaard, continuing:
"It saves us lots of time because we don't have to mix cattle feed that often." In addition, FreshFoss is not a liquid product, which makes it much easier to use. And this is particularly important as we take safety very seriously."
For these reasons, Christian Dalgaard would like to recommend FreshFoss to others experiencing problems with heat in the feed. Because it is economical.
"We're currently only applying 0.5 kg FreshFoss per tonne of complete feed, and even though we use 10 litres of water per cow in the complete feed, it stays perfectly cool. We can even use the residual feed for the heifers. FreshFoss just works," he says.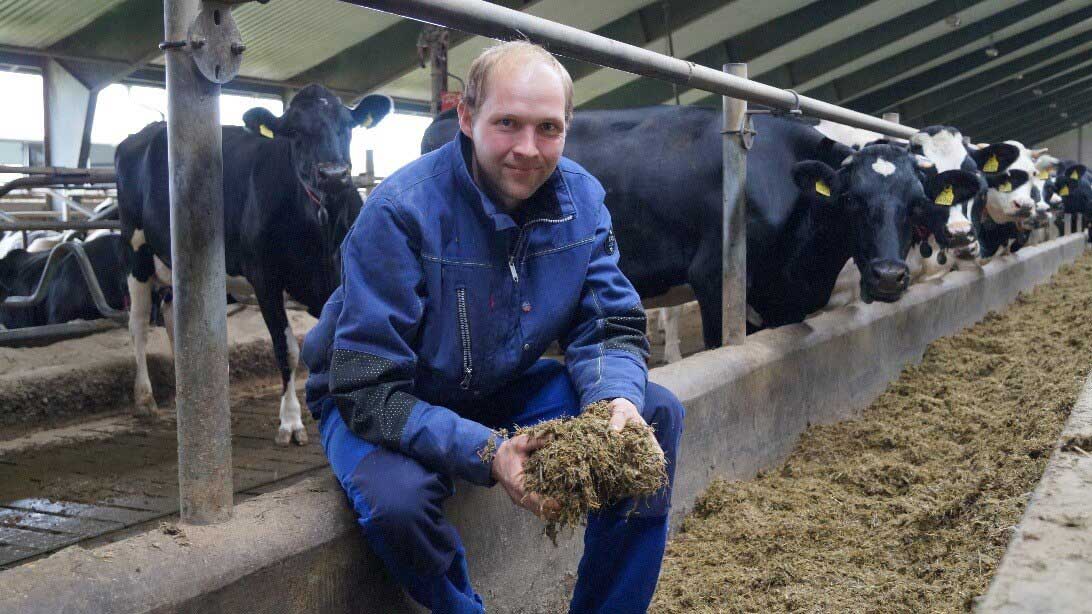 About FreshFoss
FreshFoss reduces heat build-up in the feed ration after dispensing. This is of particular importance when admixing water in the ration and during warm periods. The product is well-suited for livestock that are not fed daily. It is used in maize and grass ensilage-based rations, particularly together with wet by-products.
FreshFoss is a combination of salts from solid acidic material. The acids inhibit the living conditions for mould and yeast, which accordingly will convert fewer nutrients, suppressing the formation of heat in the cattle feed ration. In the process, the product is protected against the loss of dry matter and nutrients.
FreshFoss maintains good feed palatability and is not corrosive, so it does not wear out mixer carts. Does not require HACCP. Read more about FreshFoss